After the hundred tests on various materials. We have learned a lot, correct all the mistakes to finally becomes our volumes.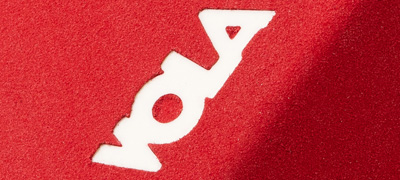 Texture
As a passionate climber, we do understand texture is matter. Our unique formula produces a skin-friendly surface, yet friction. The durable paint system is applied on both primer and top coat to produce a long lasting texture.
Metal washers
The metal washers are installed in all volumes to enhance the sturdiness of our volumes.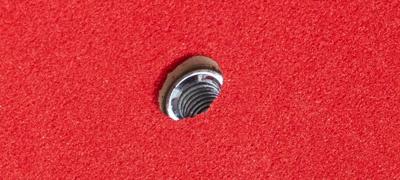 T-Nuts
Our sturdy T-Nuts are twice as thick as typical one. The outer collar diameter is 14.5mm or about 5/8 inches with M10 inner diameter. Also, the chamfered inner collar allows setter to easily bolt a hold.
---
Our climbing holds were carved with multi-layer plywoods. Hours of cutting and tons of sanding to get a nice wood piece ready to be finished with the dual-textured surface. Start with a matte or glossy finish frictionless part, four coatings were applied. Sanding in between each coat gives a nice and smooth texture. Then the friction part, top-coat were painted carefully together with a fine-textured grain.
Dual texture
Dual texture allows route-setter to put climber into the intended movement and specific position. Not for just a right beta but also good ergonomic to prevent minor/major injury.
Metal washers
Both M10 and set-screw socket will be installed with washers. The fastener will sit tight and last long the holds.
---
Beside climbing indoor and outdoor, strengthen up your weakness is what climber needs to do to achieve a higher goal. The dominant climbers usually spent more time in training rather than climbing on the wall. A well-selected variety of materials was used to build our training equipment depending on their properties.