Top out at the Rock Domain
One of the best indoor rock climbing in Bangkok, Rock Domain. With over 1,440 sq.meters of climbing space (Biggest Climbing Gym in Thailand, as 2018) and 140+ bouldering problems, Vola is among those problems at the Top out zone right in front of the gym.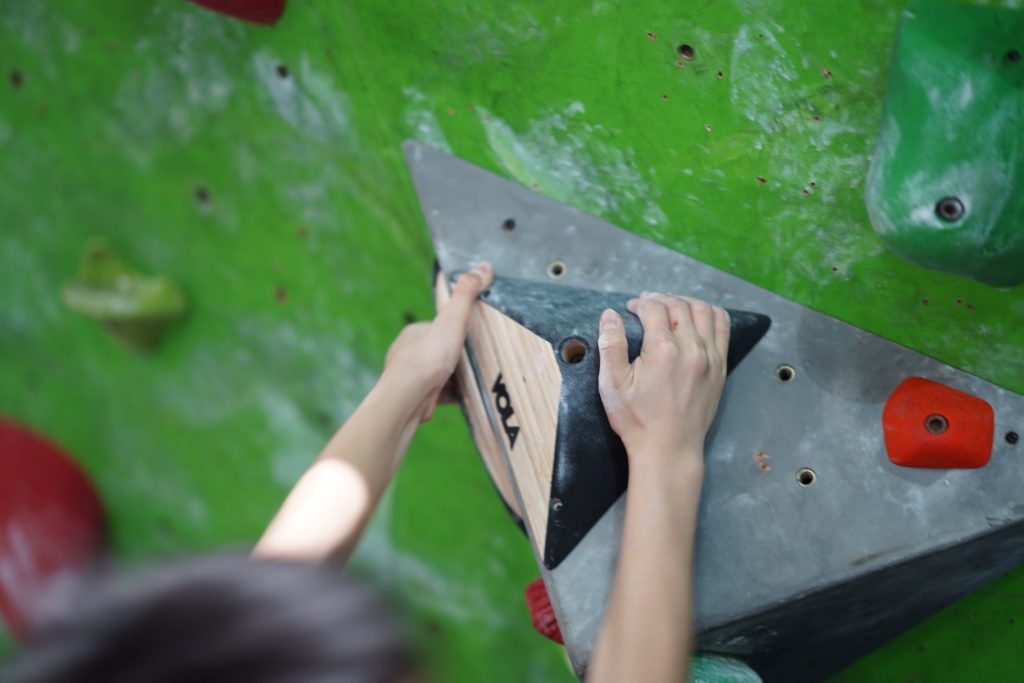 Beside the safety of climber, ergonomic is another issue. Dual texture brings the route setter easily set the movement into the way they want.
Here's beta of the route.
Visit Rock Domain to enjoy Vola holds and another awesome routes, more info please visit there website https://www.rockdomaingym.com